RESTORE LIFE'S BALANCE TM
Micropressure Therapy
for Ménière's Disease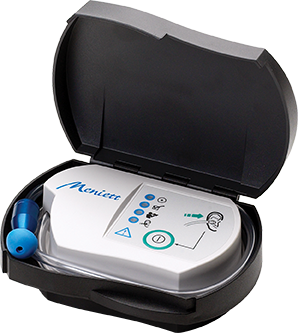 Dear Customer,
We regret to inform you that Meniett generator and its accessories are in the process of discontinuation.
Please contact your local distributor in order to get more details regarding purchase possibility. If you kindly let us know your location (country) via the contact form, we will be able to provide you with the contact details of the right representative.
Please accept our apologies for all the inconvenience caused.
Sincerely
Meniett team